GUIDE TO DIAMOND SHAPES
Introduction to Diamond Shapes
When searching for an engagement ring, it's important to consider which diamond shape appeals to you. As the focal point of any diamond ring, the cut of the center stone is significant to the overall appearance and feel of your ring. Before you set out to find the perfect engagement ring, explore some popular diamond cuts offered at Nash Jewellers.
Round Cut Diamonds
The round cut diamond remains the most popular diamond shape year after year. This timeless cut is best for those who prefer optimal sparkle. Because the round cut is exceptionally uniform and symmetrical, light is reflected from every facet producing more light than other diamond shapes. A true classic, the round cut pairs seamlessly with every ring setting and because of its continuous growth in popularity, brides have the largest selection of settings to choose from.
Oval Cut Diamonds
The oval cut diamond features a similar sparkle, as it is a modified brilliant cut due to the specific facet placement. With its elongated shape, the oval diamond offers a larger surface area for reflecting light, has soft edges, and, when worn, gives the appearance of more slender fingers. Because of the cut's delicate, romantic curves, this diamond shape is often set in a beautiful rose gold or yellow gold band for a vintage style.
Princess Cut Diamonds
The princess cut diamond is the second most popular diamond shape. The diamond's notable squared shape is referred to as the square modified brilliant. Princess cut diamonds offer a refreshing spin on the round brilliant because it combines femininity and fire with architectural elements, giving the wearer a more modern and geometric feel. Set within a halo or three stone ring, the princess cut diamond will add a chic touch to almost any design.
Emerald Cut Diamonds
One of the more extravagant diamond shapes is the emerald cut. Recognized by its elongated rectangular shape, the emerald cut is ideal for bold and daring designs. The step cut facets create depth and brilliance within the stone leading to renowned pristine beauty. With only 3% of diamonds in the world being emerald cut, this shape is truly unique, adding to its allure. Emphasize the diamond's clean lines with a solitaire ring or complement it with other diamond shapes, such as baguette diamonds, for a more dynamic feel.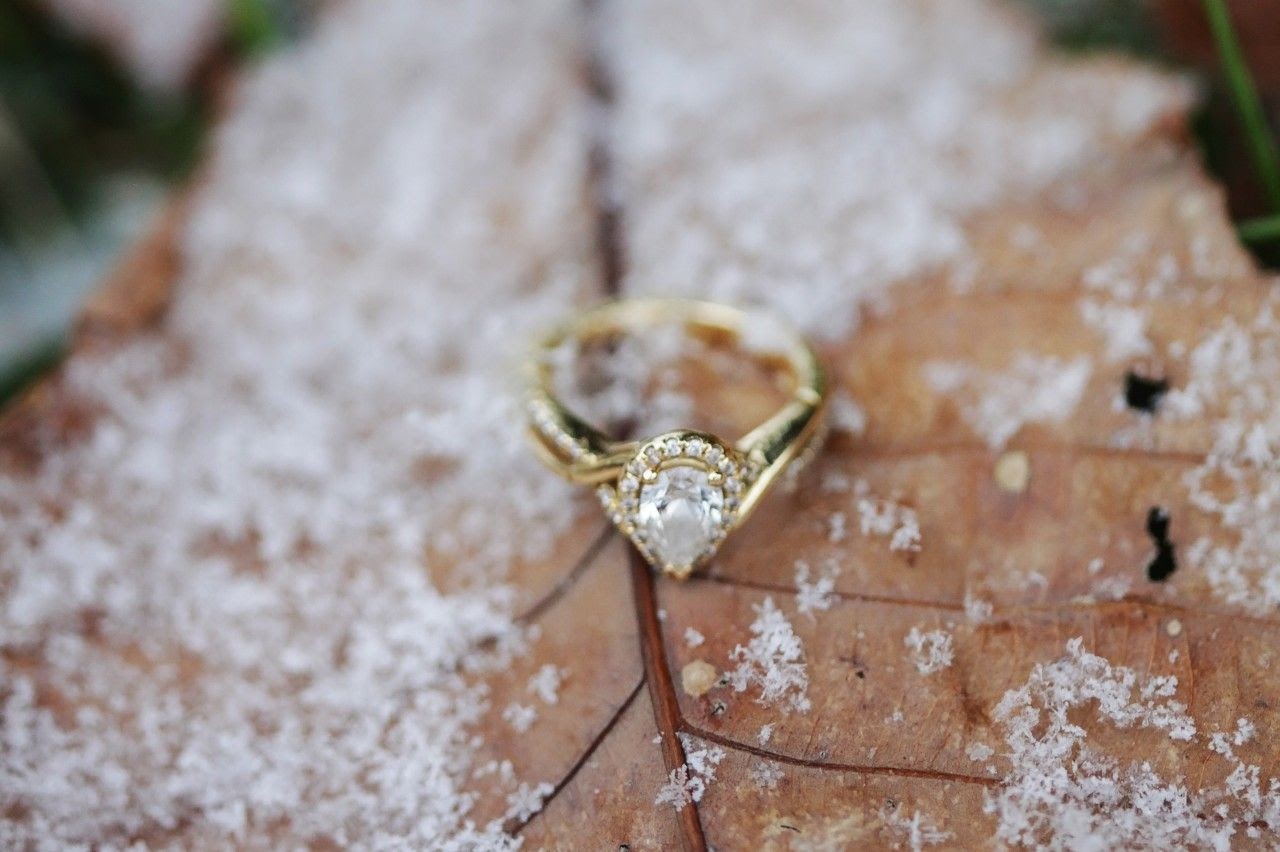 Pear Shaped Diamonds
The pear shaped diamond is distinguished for its feminine and sophisticated appearance. This diamond shape beautifully blends one softly rounded end with a marquise-like point on the other. Another favourable trait of the pear shaped diamond is that the cut is determined based on each individual diamond. Handpick a stone with a short, robust body or a longer, more slender frame. The choice is yours! Allow the gem to glow with a sparkling halo or pair it with a solitaire setting to show off its distinctive shape.