Diamonds are a Girl?s Best Friend: A Guide to April Birthstone Gifts
March 15th, 2023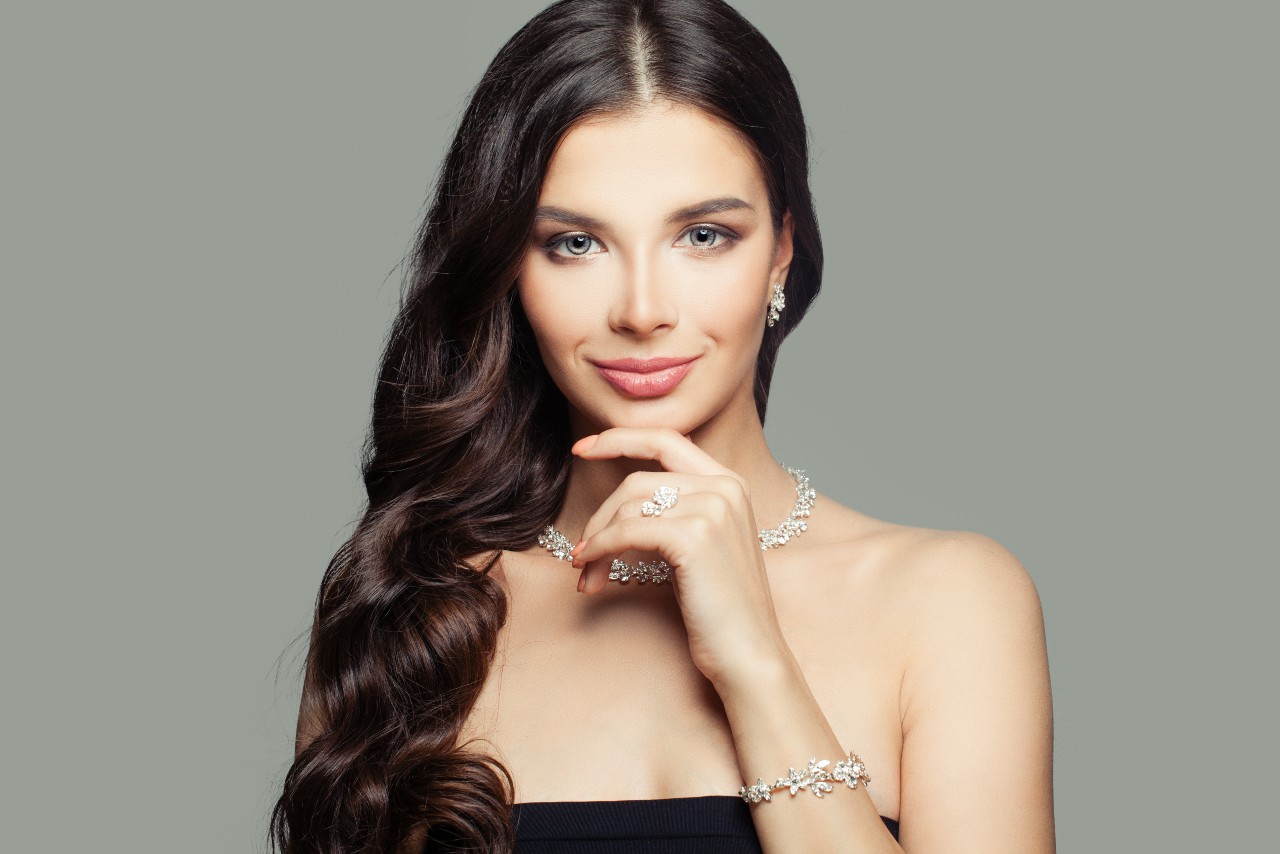 April babies are one of the luckiest when it comes to their birthstone: the classic diamond. This glittering gemstone goes with any ensemble and flatters any skin tone. Diamonds have been sought after for decades for their feminine beauty. Using centuries-perfected techniques, these precious jewels are carefully cut to produce the most radiance when set in jewellery. Our team at Nash Jewellers have put together some wonderful diamond jewellery options for those special people in your life with birthdays in April.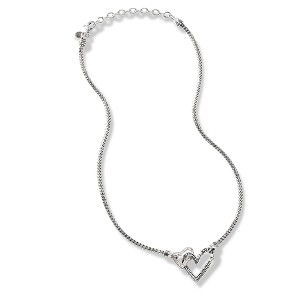 Hearts Off To You
Heart necklaces are a delightful gift for any jewellery lover. These motifs represent love, which makes them perfect to give to any loved one. Heart pendants also come in a wide variety of designs, so no matter what her aesthetic is, there is something special in store for her. When this iconic shape is adorned with lovely diamonds, the April-born beauty in your life will surely cherish this personal piece.
This double heart pendant from Canadian-based designer John Hardy features eye-catching textures with a unique foxtail chain and pave-set diamonds that are the star of the show. The two intertwining hearts feature a contemporary yet asymmetrical design for the trend-setting fashionista in your life.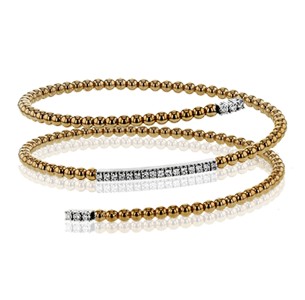 Wrapped Around
Modern designers have taken the traditional cuff bracelet and breathed new life into it with show-stopping innovation. Diamonds are a popular choice to elegantly elevate these popular accessories into a truly breathtaking piece. Consider a cuff bracelet that breaks from the status quo to remind your loved one how special she really is.
Simon G. is known for taking the reins and transforming tried-and-true jewellery designs into pieces that look like they came straight off the runway. This coiling cuff is an unapologetic example of this craftsmanship. With mixed metal details and sparkling diamonds, your April-born loved one will shine wearing this bracelet.
Dot, Dot, Dot
Multiple ear piercings have become extremely trendy in recent years, yet getting your ears pierced can be daunting. Thankfully, designers have created jewellery that gives a faux multi-piercing look for a voguish vibe. When adorned with diamonds, your trendsetting loved one will head over heels with this type of earring.
Our experts fawn over these interesting diamond studs from John Hardy. These earrings feature three circles that appear to crawl up the earlobe, giving the illusion of multiple piercings while only requiring one. John Hardy also uses a unique hammered texture in yellow gold on the first dot for a trendy, visually-interesting look.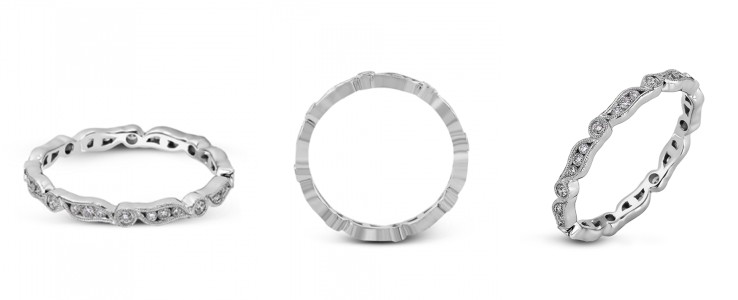 Stacking Diamonds
Stackable fashion rings are an up and coming trend, and what is a better gift than cutting-edge jewellery? These chic pieces are perfect for showing off any one-of-a-kind style. Make a birthstone fashion ring a delightful focal point to compliment the staples in your jewellery box, or choose a more minimalistic birthstone ring to act as an accenting piece.
Consider this diamond fashion ring from Simon G.?s Stackables collection. These accessories were specifically designed to layer together for a diverse look. This ring was crafted with fine 18k white gold and a combination of bezel and pave-set diamonds. Artful milgraining allows this lovely piece to stand out from the crowd.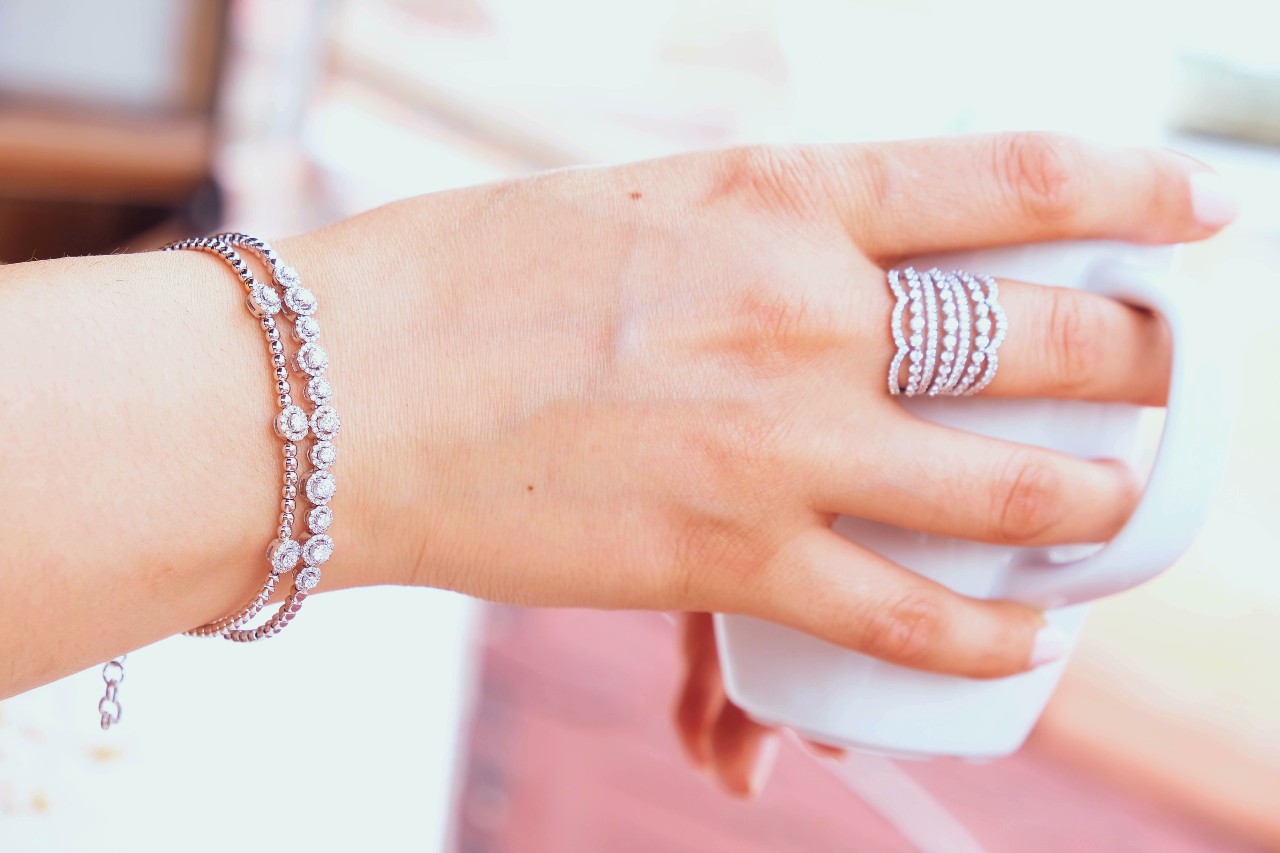 Shop Diamond Birthstone Jewellery from Nash Jewellers
As a family-owned business for over a century, Nash Jewellers is dedicated to providing the ultimate jewellery and timepiece shopping experience to the lovers of luxury in Ontario. Whether you are searching for a thoughtful gift for a loved one or indulging in a special treat for yourself, our professional staff is more than happy to guide you through our exquisite selections of jewellery and watches from the most world-renowned designers in the industry. Schedule an appointment at our London, Ontario showroom or call (519) 663-1110 for more information on our products and services.