Gemstone Jewellery Guide
December 15th, 2022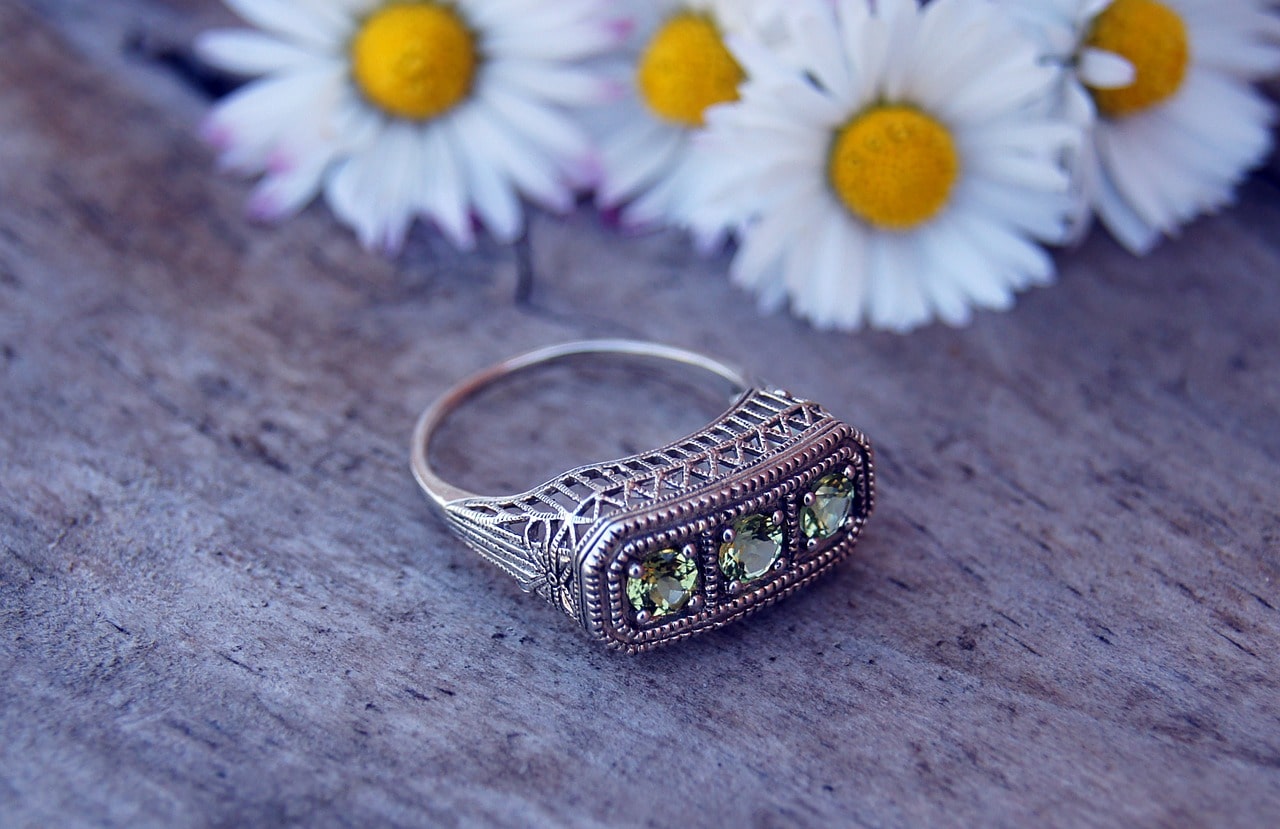 Gemstone jewellery makes a phenomenal addition to any jewellery collection, allowing the wearer to boldly express their unique style and add a bit of vibrance to their ensemble. Each gem has its own history, chemical makeup, and properties that make it valuable and desirable. We have put together a guide to some of the most popular gemstones in our jewellery selection at our Nash Jewellers showroom.
Sapphires for the Cool, Calm, and Collected
These incredible stones have been worn for centuries, and though many of us picture the deep blue stones when we think of sapphires, they come in various colours. Blue sapphires, however, have long been associated with regality and romance. A major resurgence in the popularity of the stone came with the reveal of Princess Diana?s sapphire engagement ring in 1981.
This stone is an attractive option for those with a calming yet commanding presence. Blue sapphires also work phenomenally well with cooler skin tones. Opt for a pair of sapphire earrings like this diamond halo pair from Simon G. for an accessory that will frame your face in luxury.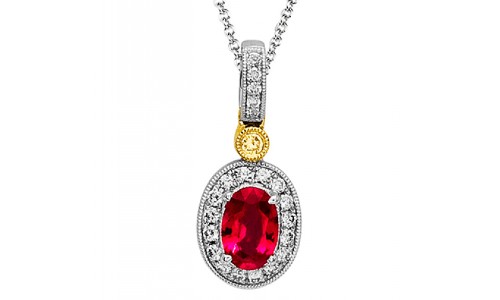 Rubies for the Romantic
Since their discovery, rubies ? the most monetarily valuable of all coloured stones ? have been associated with passion, rage, romance, and adoration. Those with a proclivity towards boldly romantic designs will certainly cherish any piece featuring a fiery ruby. This stone is also wonderfully flattering on those with warm skin tones.
Entrance viewers with a stunning ruby pendant necklace. This elegant piece from our inventory is set in white gold with a warm yellow gold accent to complement the warmth of the ruby center stone. Situated at the center of your silhouette, it will easily be the star of any ensemble you use to pair with it.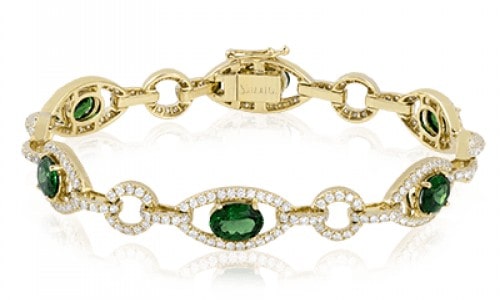 Emeralds for the Vibrant Personality
Exciting green emeralds are vibrant, joyful, and lush, perfect for anyone that welcomes the opportunity to perform or be the center of attention. They pair exquisitely with warm and cool metals, making them incredibly versatile stones and visually alluring.
This delicate and sophisticated gold chain bracelet creates the perfect setting for such an enchanting gem. Catching the light beautifully with your every movement, this bracelet is guaranteed to garner the wearer plenty of compliments with the great combination of green gems and yellow gold links highlighted by diamonds.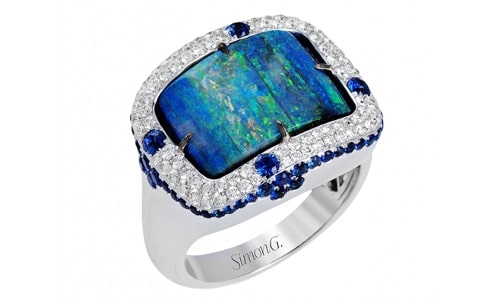 Opals for the Unique and Trendsetting
For those that are ever pushing the envelope and seeking to stand out with their fashion choices, a colourful and visually mesmerizing opal would be a perfect fit. These stones occur in a variety of different shades. Each type features a base colour with flecks of various other hues that will change hue when viewed from different angles.
Shop Gemstone Jewellery at Nash Jewellers
Stock your personal jewellery collection with incredible gemstone pieces from our selection here at Nash Jewellers. Our London jewellery store is stocked with a handpicked inventory of fashion collections from some of the most renowned designers in the world. Request an appointment for a personalized consultation with one of our team members, or feel free to browse our products online at your convenience.