Give Jewellery with Meaning
September 15th, 2022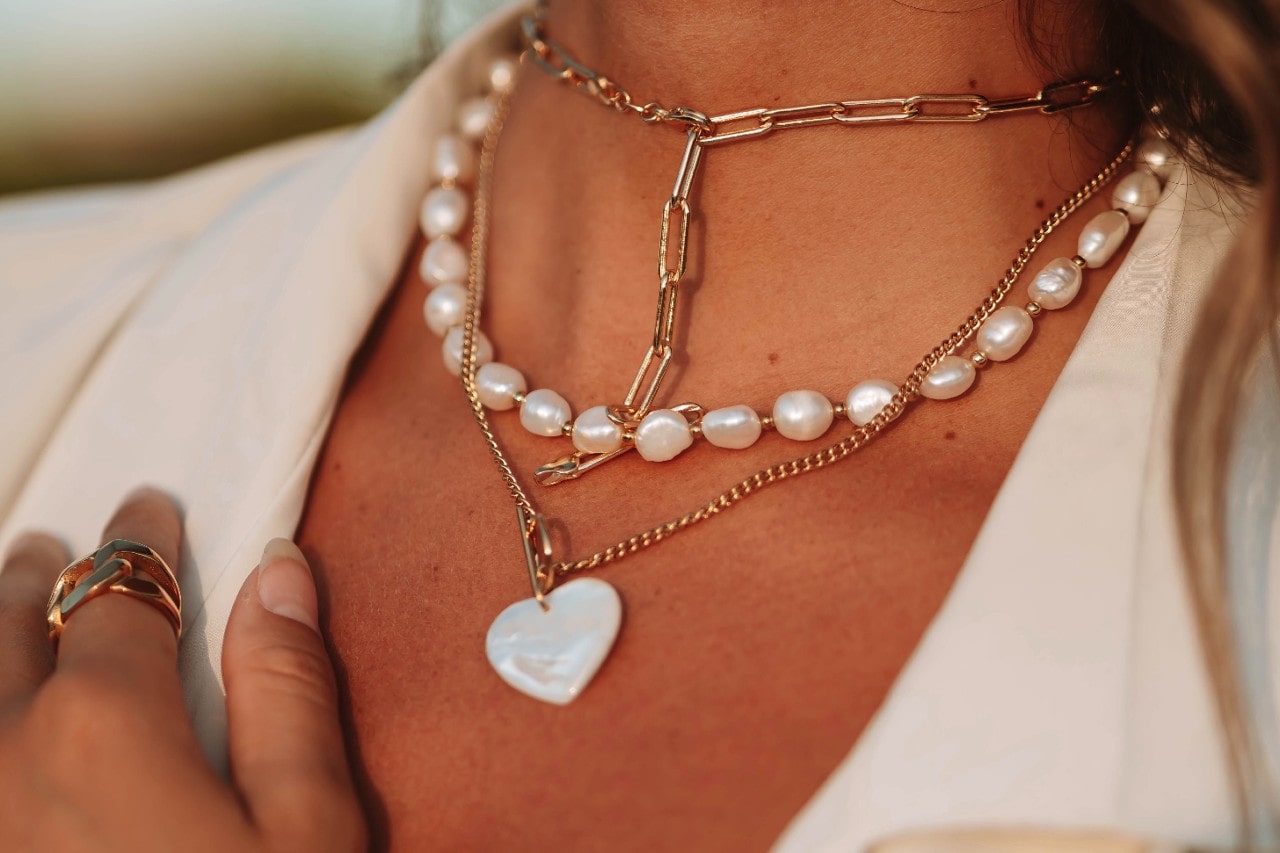 Fine jewellery has long been the prime present. These high-quality accessories are glamorous, beautiful, and everlasting. Their value and regal reputation guarantees that the receiver will be awestruck and appreciative, as they now own an heirloom-worthy piece of luxury. In order to make them more prized and beloved, make an effort to give them sentimental value. While you can?t instill it with nostalgia, you can personalize it just for them.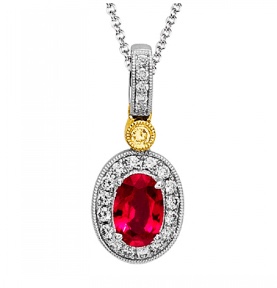 Birthstones: They?re a Real Gem
Birthstones have long been a fantastic method to personalize jewellery while giving someone the chance to incorporate colorful gemstone jewellery into their wardrobe. The birthstone concept originated in Ancient Rome during the first century. However, it wasn?t until 1912 that their standardized, modern role was developed. Every month has a corresponding gem or two. Show the recipient you?ve put thought into selecting them a personalized gift.
For example, this ruby and diamond necklace is ideal for those born in July. The passionate, fiery ruby is accentuated by a layer of brilliant diamonds and 18k gold. It?s an incredible sight for any onlooker and is guaranteed to take the recipient?s breath away.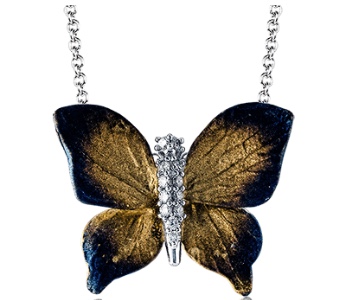 Motifs: Express Themselves
Does your special someone have a hobby? Do they identify with any symbols, logos, or images? Many jewellery designers offer collections exhibiting magical motifs. These easily recognizable images depict symbols like hearts, bees, flowers, and more. They allow the wearer to express what?s important to them.
Nature lovers will adore this 18k gold and diamond butterfly necklace. This gorgeous piece?s wings are cast in high-quality gold tinted black, accurately and luxuriously depicting a delicate butterfly. The radiant diamonds in the center draw the eye?s attention.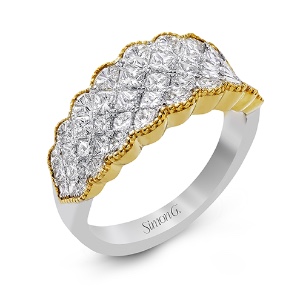 Engraving: Send a Message
Make something sentimental with a direct approach: engraving. Hire an expert to etch a customized message into the jewellery of your choosing, instilling it with an intimate and personal touch. Our engraving services are conducted by hand by some of the most prestigious, reputable professionals in the industry.
While most jewellery can be engraved, some pieces are more suitable than others. Fashion rings like this 18k gold and diamond fashion ring are exceptional for engraving. Its inner band is well-suited for a delightful, sentimental quote. Its outer band features a plethora of brilliant diamonds and detailed metalwork.
Custom Design: Just For Them
Some particularly reputable jewellers offer custom design services. By working with a team of expert gemologists and goldsmiths, you can create a piece of your very own. They?ll sit down with you for an extended consultation to guarantee something incredible. You can even go with the giftee for an exhilarating jewellery-buying adventure.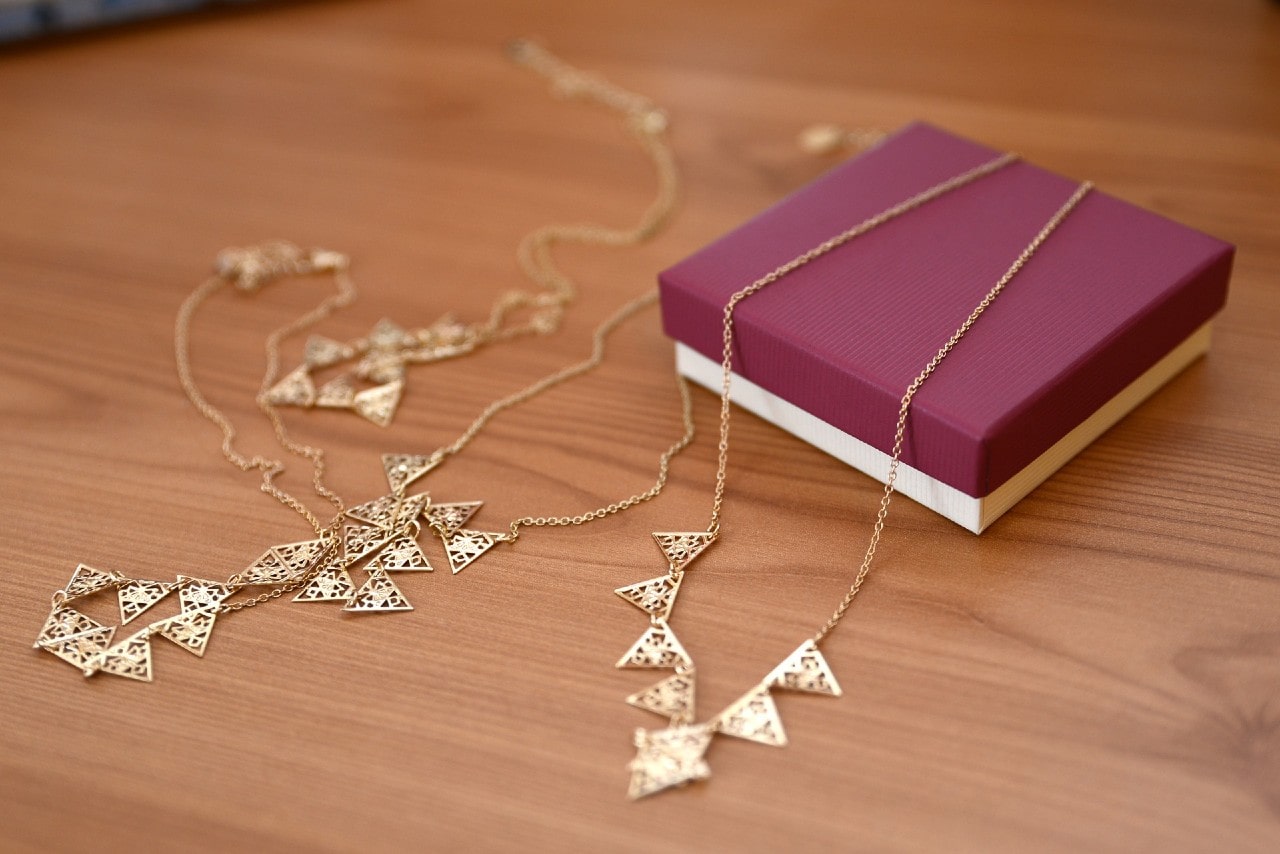 Browse Gift-Worthy Jewellery at Nash Jewellers
Nash Jewellers is Ontario?s favorite jeweller. Our London jewellery store offers a diverse selection of incredible brands worldwide. In addition to our top-notch engraving, we also provide professional jewellery repairs and other services to ensure all of your jewellery lasts a lifetime.
For over a century, we?ve been purveyors of fine jewellery in Ontario. Our deep well of expertise and experience guarantees peerless customer service. Call us at (519) 663-1110 to speak to a member of our staff.