Glamour in Shades of Spinel: The August Birthstone Jewellery Gift Guide
July 15th, 2023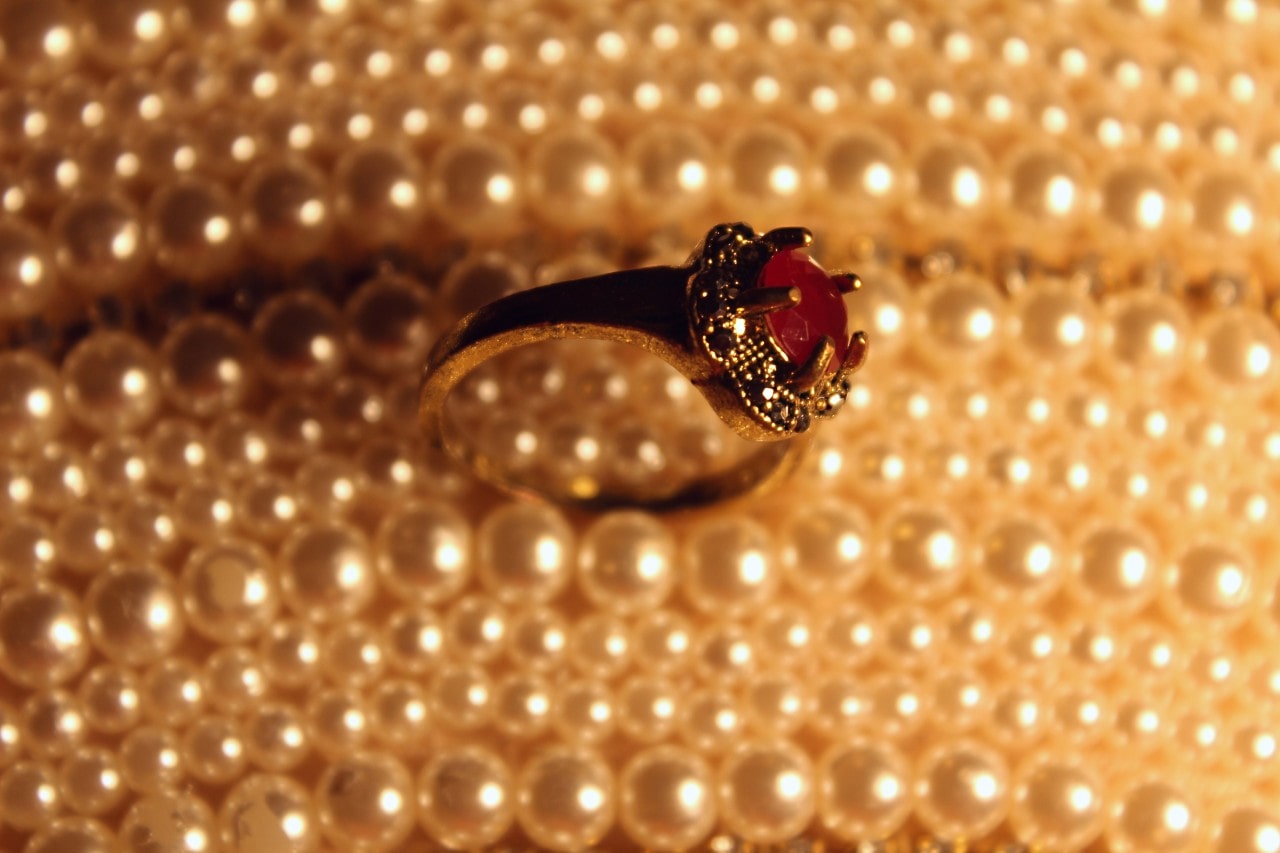 While peridot takes the spotlight as the well-known birthstone for August, spinel quietly shines as a lesser-known gemstone that deserves recognition. With its captivating beauty and versatility, spinel makes a fantastic addition to any jewellery collection. Ranging in a spectrum of colours, from deep reds to vibrant blues, spinel offers endless possibilities for creating unique and stunning pieces. Our experts have compiled a guide to spinel birthstone jewellery gifts that any August-born beauty is sure to love.
Simon G Tempera Fashion Ring
Prepare to make a bold and vibrant statement with the exquisite Simon G spinel fashion ring. This remarkable piece showcases a statement-making neon pink spinel that instantly captures attention and evokes a sense of energy and excitement. Set in lustrous 18k rose gold, the spinel takes centre stage. Whether worn as a standalone statement piece or as part of a stylish stack, this Simon G spinel fashion ring is a testament to the beauty and uniqueness of this lesser-known birthstone.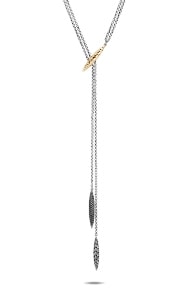 John Hardy Classic Chain Lariat
Indulge in the compelling allure of the black spinel lariat necklace from John Hardy, a stunning piece that beautifully displays the elegance of August's birthstone. This magnificent necklace features a mesmerizing combination of black spinel and black sapphire, creating a striking contrast that instantly commands attention. Whether worn with a plunging neckline or layered with other necklaces, this black spinel lariat necklace from John Hardy is an exemplary choice to showcase the unique beauty of August's birthstone.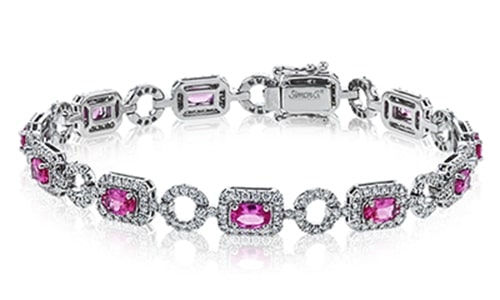 Simon G SG Bracelet
Elevate your wrist with the majestic spinel and diamond bracelet from Simon G's signature SG collection, a true embodiment of luxury and sophistication. This breathtaking bracelet showcases a captivating array of spinel gemstones, carefully selected for their intense hues and stunning brilliance. This spinel and diamond bracelet from Simon G's signature SG collection is a timeless masterpiece that vibrantly combines modern elegance with the allure of gemstones.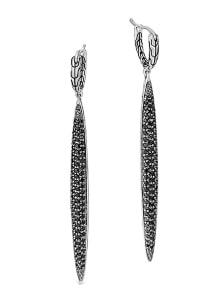 John Hardy Classic Chain Drop Earrings
Make a bold and glamorous statement with the captivating black spinel drop earrings from John Hardy. Designed to enchant and allure, these earrings are ornamented with stunning black spinel gemstones and black sapphires, creating a harmonious fusion of deep hues that brilliantly reflects the essence of August-born beauties. The black spinel drops sway gracefully, catching the light with every movement, while the surrounding black sapphires add a touch of luminosity and depth. Crafted with the utmost attention to detail, these earrings showcase John Hardy's commitment to quality and craftsmanship.
Shop Spinel Jewellery at Nash Jewellers
At Nash Jewellers, we take pride in offering a stunning selection of spinel birthstone jewellery in Ontario that celebrates the beauty and significance of August. Our curated collection showcases a wide range of exquisite pieces, each meticulously crafted to showcase the irresistible allure of spinel. Whether you're seeking a statement ring or a pair of elegant earrings, our knowledgeable team is here to guide you in finding the perfect spinel birthstone jewellery that reflects your unique style and personality. With our commitment to quality and craftsmanship, you can trust that every piece you discover at Nash Jewellers is crafted with utmost care and attention to detail. Schedule an appointment at our London showroom today.