Great Necklaces and Bracelet Styles for Mother's Day
April 15th, 2022
Life is chaotic. With the constant rush of errands and responsibilities, it can be easy to forget to show your appreciation to the ones you love. Mother's Day is one of the few opportunities to do so. With an entire day devoted to the mothers in our lives, we are able to stop everything and spend our time with them from our own mothers to our spouses and friends. A perfect way to show someone you care is with a necklace or a bracelet! Our experts at Nash Jewellers have picked out a few of our favourite pieces we are sure moms will adore.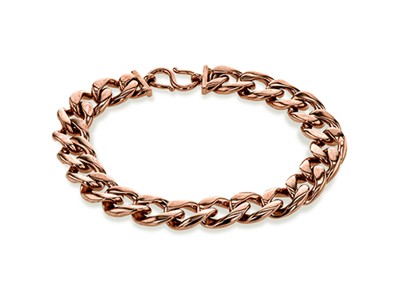 Exude Femininity with Rose Gold Bracelets
With rose gold bracelets, one can wear their femininity on their sleeves. Rose gold is an alloy of pure gold and copper, giving the flashy yellow metal a hue of pink. As such, this pink precious metal makes a great gift for a holiday associated with women. There are a myriad of options available, ranging from geometric modern edges to fanciful floral arrangements. No matter the recipient's taste, they can always be enchanted by a rose gold piece.
This Simon G. Classic Romance bracelet is an elegant and sophisticated piece. With its intricate form and dashing pink sheen, it makes for a gorgeous accessory.
Showcase Shine with Gemstones
Colourful gemstones are among the most effective ways to exhibit a bold and regal look. They come in a variety of colours and textures that make them ideal for expressing one's personal style. For an even more personalized gift, figure out the matronly recipient's birthstone. If they were born in September, a deep blue sapphire bracelet or pendant necklace is tailored to the person you are buying for and illustrates just how well you know them.
An unorthodox design with a captivating display of colour, your favourite mother will know just how much you love them.
Present Timelessness with Pearl Necklaces
There are few necklaces more iconic than pearl necklaces. These elegant and understated pieces feature radiant natural gemstones. Breathtaking, classic, and timeless, pearl necklaces go with every outfit. They look wonderful with black dresses and other formal wear, but they can elevate most ensembles.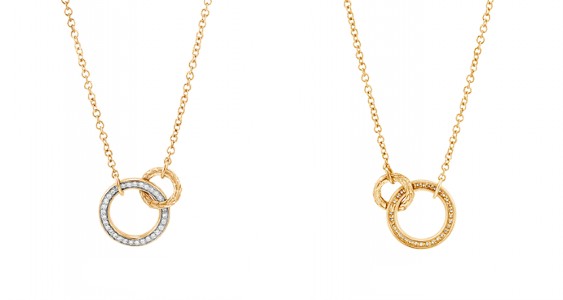 Showstopping Circle Necklaces
Circle pendants are high-fashion pieces that, through their elegant geometry and placement, put an outfit together. Due to their position, they are at the centre of one's silhouette. An attractive circle necklace makes an exquisite gift and focal point that everyone will compliment and that will complete their fantastic outfits. Each time they hear praise about the piece, the recipient will mention you and your good taste.
The 18k yellow gold ensures a warm, pleasant aesthetic.
Bracelets and Necklaces for Mother's Day at Nash Jewellers
We at Nash Jewellers are proud to offer a huge variety of the finest jewellery and timepieces. Our large inventory of the most legendary and prolific designers ensures that you have the options you and your loved ones deserve. At our showroom in London, Ontario, our expert staff will make your dreams come true. Call us at (519) 663-1110 to learn more about us and our selections.