Look for These Hidden Details When You Shop for an Engagement Ring
September 15th, 2021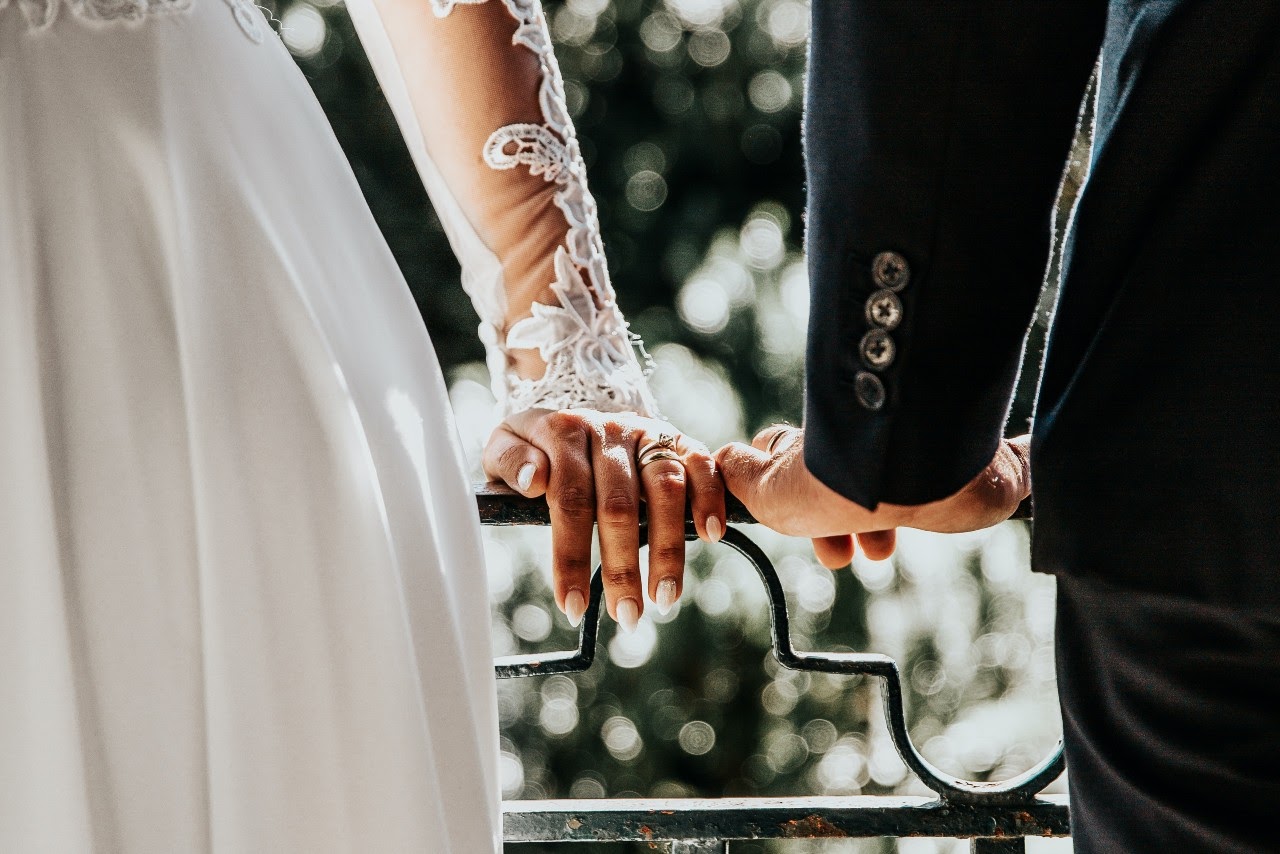 The beauty of an engagement ring lies entirely in its design. While most brides might believe that rings have to feature the most extravagant elements in order to be unique, minimally designed engagement rings can have hidden details that make them just as special. Although not always visible at a glance, with close examination, these little intricacies can be seen. A simple solitaire ring might look unadorned from above, but when viewed from the side, suddenly, a world of diamond details is uncovered.
The Hidden Details You Can Expect to Find
From diamond accents and gallery work to secretly engraved messages, there are plenty of features that can be found in understated engagement ring styles. This guide from Nash Jewellers will help explain these in further detail, so keep reading below!
Delicate Side Stones
Enchanting side stones sometimes aren?t the most hidden details, as they can often be seen instantly when looking at an engagement ring. However, the way that the stones are set into the band is what you will want to take a closer look at when browsing through designs. Here are three side stone settings that are widely used in most styles:
Prong - Also called a claw setting, prong settings grasp onto diamonds with delicate, talon-like prongs that hold each stone securely in place along the band. This setting creates a basket that the stones are nestled into and utilizes very little metal, which allows for more radiance as light is reflected off the stones.
Pav? - Pav? set diamonds are compactly placed close together through the use of small metal beads so that no metal is visible in between each stone. This gives the illusion that the surface of the band is completely covered in glistening diamonds. With this setting, the option of having smaller stones can be used. Micro-pav? set diamonds, a variation of this setting, allow for numerous rows of diamonds to accent the ring without widening the shank.
Channel - A channel setting has diamonds that are positioned between two strips of metal in a groove that goes either partly or fully across the band. Stones are securely snuggled together in this setting with the option to include larger cut stones.
A Sparkling Hidden Halo
Halos are normally designed as a collar of diamonds that surround the center stone and can be viewed while gazing upon an engagement ring from above. Recently, the typical layout of this setting has been redefined as an under halo—or hidden halo—and is used in understated engagement ring styles.
Hidden halos are similar to a common halo setting, except that the diamonds are placed underneath the center stone instead of around it. This alluring, white gold solitaire is a gorgeous example of this feature and presents a sleek elegance. The dazzling diamonds can only be viewed when looking at the engagement ring from its side profile and creates a captivating, beautiful sparkle when the light hits them.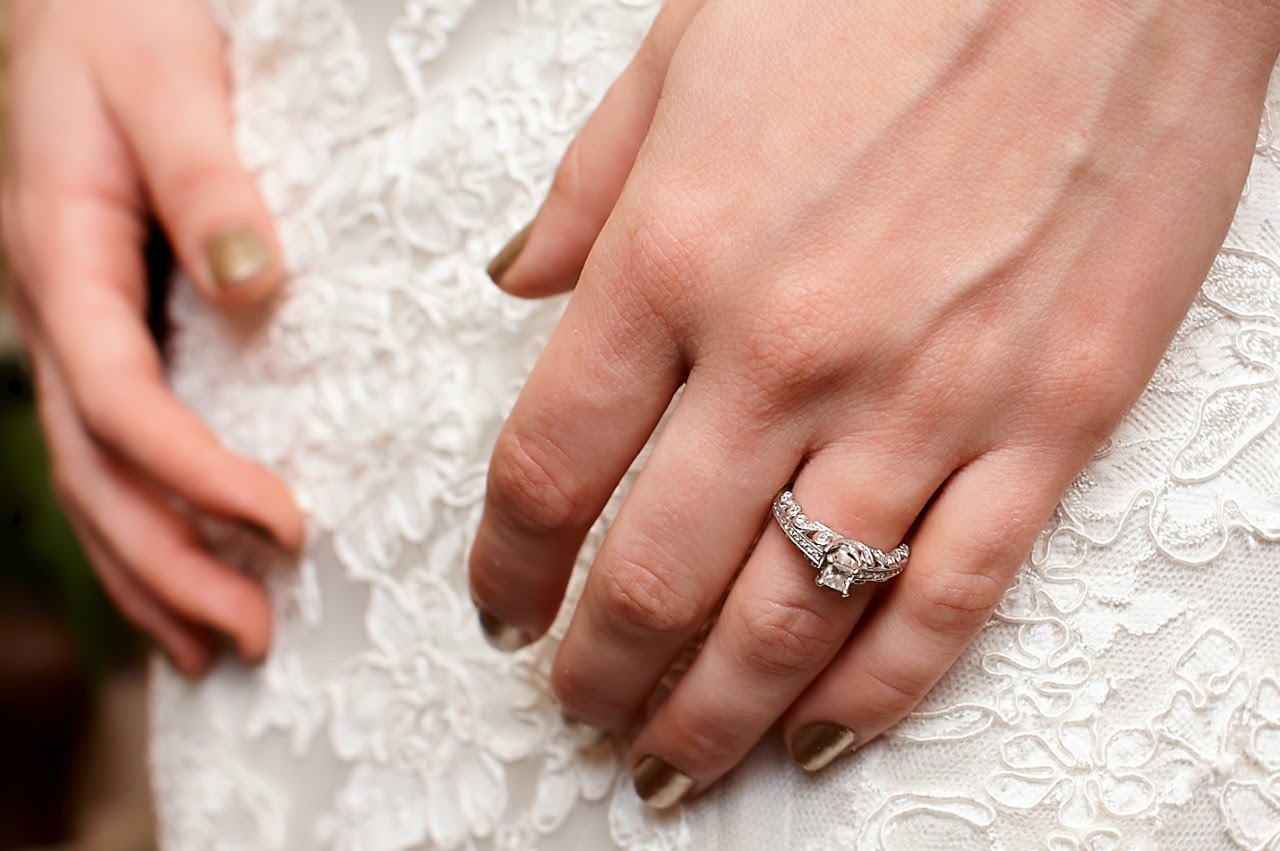 Artistic Gallery Work
Many intricacies are often found within the gallery of an engagement ring, which is the area right below the center stone. The subtle twinkle of diamond accents, dainty scrollwork, and milgrain beading can be seen in this space.
Vintage-inspired engagement rings tend to be crafted with some of these qualities included. Noam Carver?s Vintage rings bring these elements together in a multitude of designs. Platinum, rose gold, and white gold rings combine these carefully crafted details and refine their traditional silhouettes to embody classic luxury.
Additional Diamond Details
When hidden within an engagement ring?s design, a diamond?s sparkle may be hard to find, but that?s what makes this detail so enthralling and playful. Seeing a sudden flash from additional diamond accents that aren?t fully present at first glance is definitely eye-catching. This extra brilliance can come from different areas on the engagement ring.
Peek-a-boo diamonds placed within the gallery bring a glistening surprise that can be seen from the side view of the ring. These stones can decorate the bridge as well, which is the curved arch right below the gallery. The popular prong setting can also be enhanced with glistening stones. Diamond-embellished claws called diamond-tipped prongs add to the radiance of the engagement ring without taking any attention away from the center stone.
Explore Wondrous Engagement Rings at Nash Jewellers
At Nash Jewellers, our luxury engagement rings include styles with these hidden details along with other designs from top bridal jewellery brands. Discover the ring that captures the essence of your love with the help of our wonderful team at our London, Ontario jewellery store. Stop by our showroom today and experience a memorable shopping experience. The perfect engagement ring is waiting for you.