Unique Engagement Rings for 2023
August 15th, 2023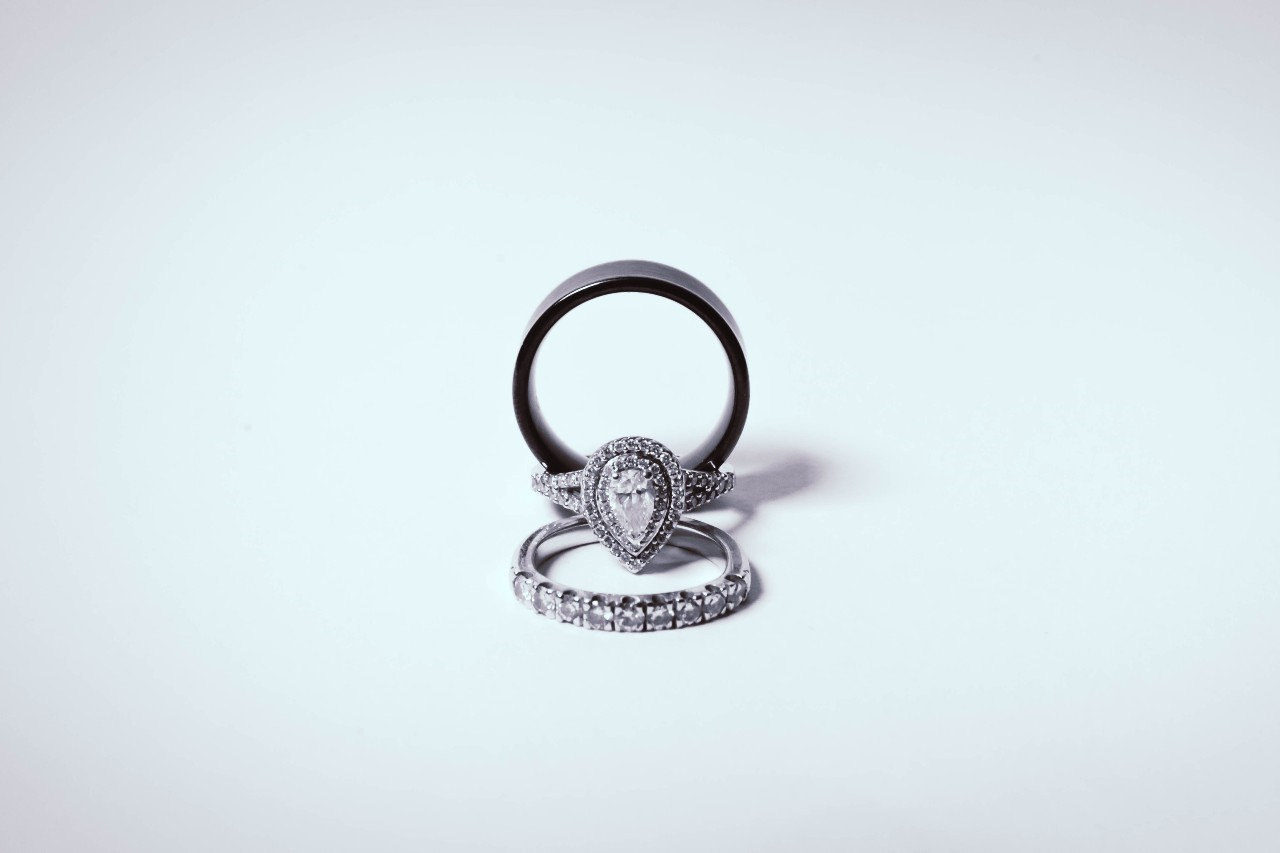 At Nash Jewellers, we take pride in offering unique and extraordinary engagement ring ideas for 2023. Our collection features rings that are truly one-of-a-kind and far from ordinary. We understand that engagement rings should reflect the individuality of the wearer, and that's why we've carefully curated these special designs. Our selection showcases inventive, fun, elegant, and beautiful rings that will inspire you to see engagement ring shopping in a new light. Step away from the generic and explore the exceptional. Read on to discover the captivating designs we've chosen for this year, and let us help you find the perfect ring to symbolize your love story.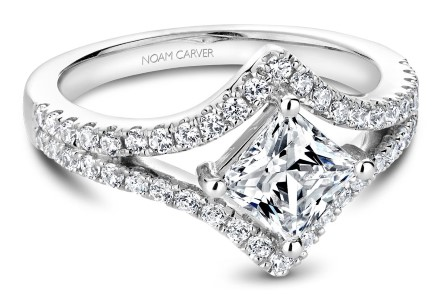 Modern Engagement Ring
One of our top picks for its stunning design is the Noam Carver modern engagement ring. This beautiful and unique ring features a captivating princess cut centre stone in a prong setting. Available in a variety of metals, it offers versatility to suit different preferences. What sets this ring apart is its exceptional wavelike, bifurcated pattern, where the diamond-encrusted band gracefully splits into two parts to surround the centre stone. The intricate design not only catches attention but also channels a distinct and unique energy. With its dazzling allure, this Noam Carver modern engagement ring is a true standout in our collection.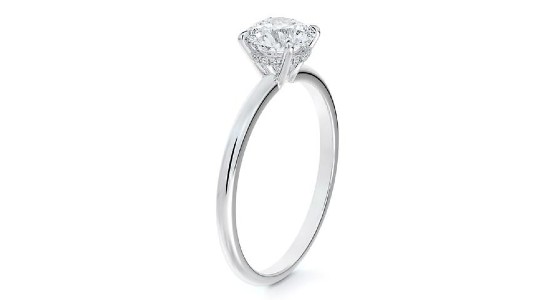 Hidden Halo Engagement Ring
It showcases a brilliant solitaire diamond that appears suspended in mid-air, encapsulating ethereal beauty. Complementing this, the slender band is intricately adorned with pavé-set diamonds, radiating subtle sophistication. Below the centre stone and only from the ring's profile, a hidden halo of diamonds can be seen, adding sparkle to a side of the ring that is typically unadorned. From every angle, this ring is exquisite and enchanting.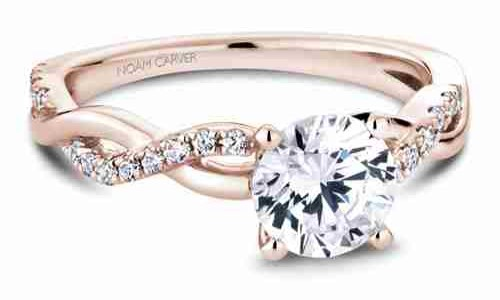 Twist Band Engagement Ring
This rose gold twist band engagement ring by Noam Carver is a true gem that has earned its place on our list of top picks this year. This ring is a perfect blend of elegance and distinction. The twisted design crafted in romantic rose gold adds a touch of femininity and charm. The delicate curves of the band create a graceful and compelling visual effect. The choice of rose gold sets it apart from traditional engagement rings, offering a contemporary and fashionable appeal. Its distinctiveness lies in its ability to beautifully merge classic and modern elements, making it a standout choice for those seeking a ring that is both timeless and unique.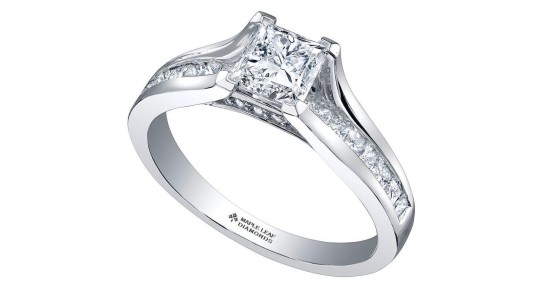 Geometric Engagement Ring
It's a geometric masterpiece, showcasing an exquisitely cut princess diamond and a band whose corners serve as prongs to hold the gem in place. The innovative design imbues a touch of national pride and love for nature, breaking away from conventional round or princess cuts. The ring's originality lies not only in its symbolism, but also its bold geometric aesthetic, making it an unconventional yet captivating choice for those seeking something uniquely romantic.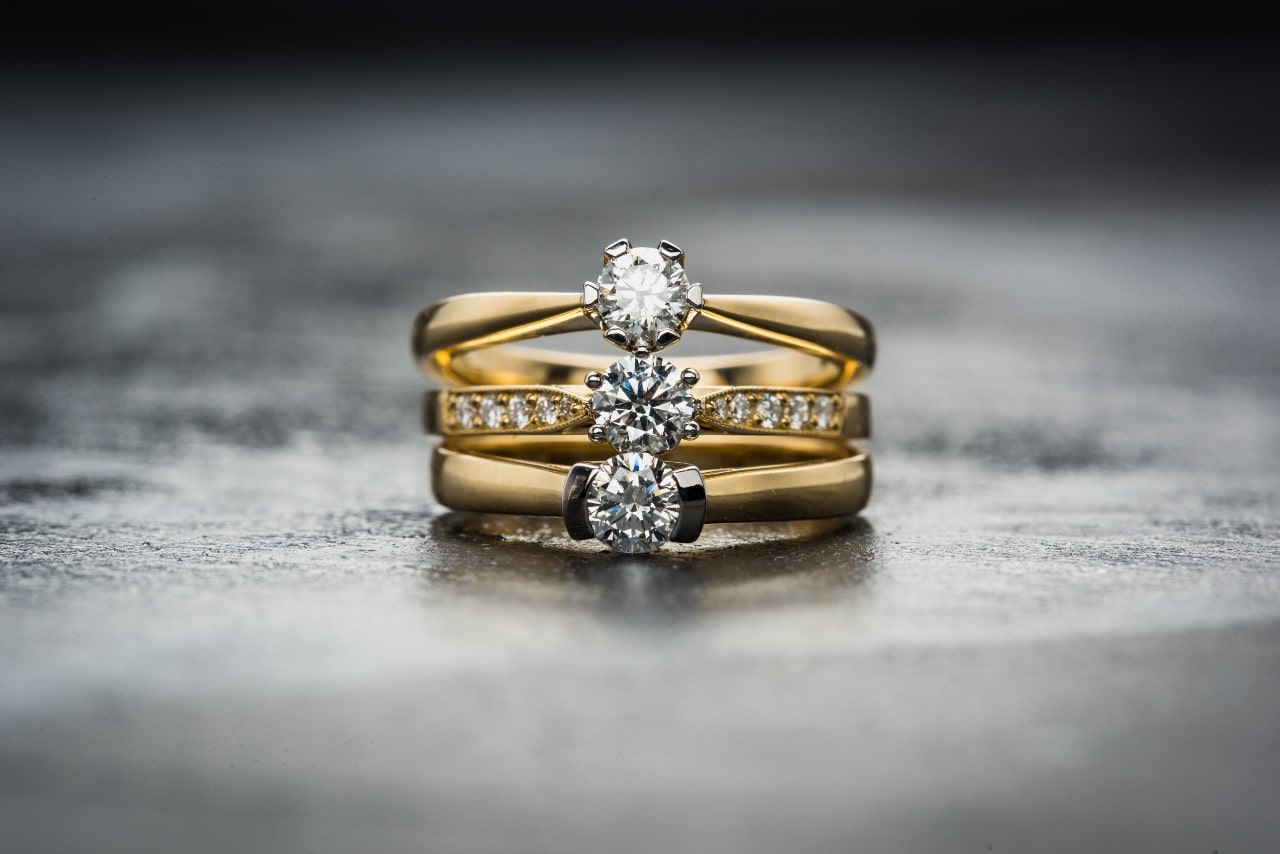 Find Incredible Engagement Rings at Nash Jewellers
At Nash Jewellers, we pride ourselves on being the ultimate destination for one-of-a-kind engagement rings in Canada. Our extensive collection showcases unique designs that are sure to amaze and delight. We understand that every love story is unique, and our expert team is dedicated to helping you find a flawless ring that reflects your individuality and personal style. With our commitment to craftsmanship and attention to detail, we offer an outstanding selection of engagement rings that are exclusively curated to stand out from the crowd. Contact us or visit our store today in London, Ontario to discover the unmatched aesthetics and artistry of our unique engagement rings at Nash Jewellers.